Service & Repair
At Pounder's Jewelry we understand how important your jewelry is to you. It's more than the just a piece of jewelry; it represents your commitments, a memorable accomplishment or moments of celebration shared with family and friends.
We are committed to ensuring that you always receive the highest level of professional, ethical and technical know-how necessary to earn and maintain your trust. Our reputation is based upon the experiences of our customers, and as always, regardless of your budget, you will be shown respect and given attention to detail.
Repair, Restore, Remount, Rekindle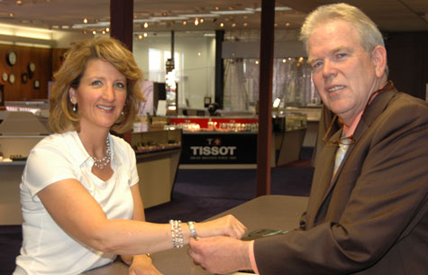 Jewelry Repair
Bringing your jewelry to Pounder's, you can count on receiving an estimate first before we proceed with needed repairs. However, there are times when more than one way to repair your jewelry is appropriate; in that case, you can expect an estimate that will reflect the various ways or methods to achieve the repair to your piece. You are confident knowing all repairs to your jewelry are performed on-premise, in our secure environment, and kept in our vault until picked up. Our bench jewelers are highly skilled in their craft, with the expertise to perform the most complicated restoration work.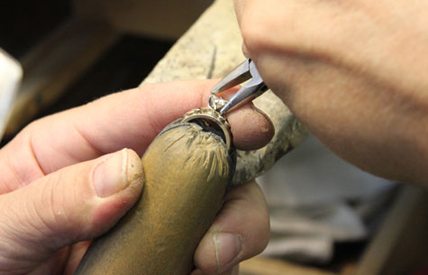 Watch Repair
Expert watch repair has always been a part of our family-owned and operated business. We repair all makes and models of watches, from Timex to Rolex. Repairs are performed on site by our highly qualified, certified watchmaker with 50 years of "at the bench" experience. The time frame can vary depending upon the type of repair. Estimates are free, and we'll always discuss the cost and time frame with you before we begin the work.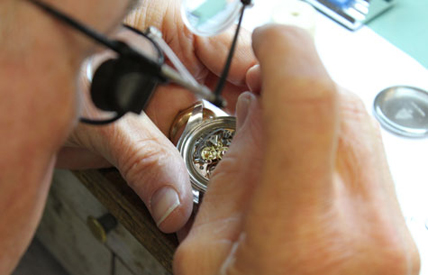 Gift Certificates
Do you have a special occasion coming up, but can't decide on just the right item? We have your solution: sometimes the perfect gift is the gift of choice. When you give a Pounder's Jewelry gift certificate, you can be sure that the recipient will get exactly what he or she has been dreaming of. Gift certificates are available in any amount, and can be used toward a brand new piece, estate jewelry, repairs, and even custom designs! For that special presentation, we can even package your gift certificate in our signature purple velvet box.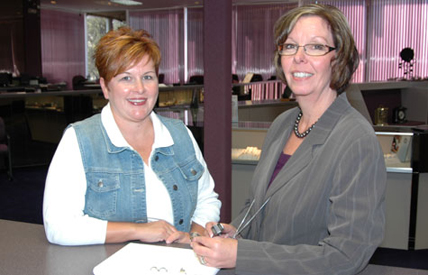 Appraisals
At Pounders, we appraise all kinds of jewelry, diamonds and gemstones. Customers often discover that their jewelry has increased in value over the years, and that they are underinsured. All appraisals are done on-premises, and your jewelry is kept secure in our vault. Our appraiser is a Graduate Gemologist and a member of the National Association of Jewelry Appraisers (NAJA).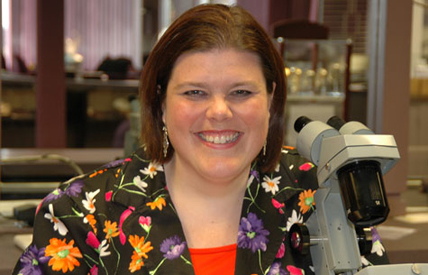 An Exquisite Way to Recycle
We offer customers the opportunity to trade in their retired gold, platinum & precious stones, for payment or towards their purchase.